NICK PATTON HELPS PUBLISHERS CREATE
visual stories that grow a child's curiosity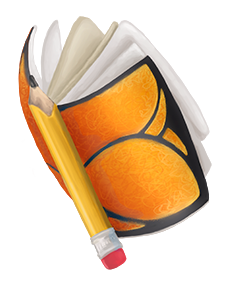 art is conversation
So lets continue to chat about illustration, story, creativity or simply to say hi!
Study storytelling through podcasting
Listen to Nick's Picturebooking Podcast for in-depth interviews with children's book authors and illustrator. Learn about the art of picture books from the best creators in the business (including Molly Idle, Dan Santat, Sophie Blackall, Melissa Sweet, Grace Lin, Katherine Roy, Peter Brown …) 
When you work with Nick your illustration assignment will stays on target with a system and a plan
Step 1: Consultation and collaboration: Nick will work with you and your team to develop a vision for the project
Step 2: Storyboarding: Nick will work through compositions and character design in one storyboard document that displays the entire project.
Step 3: Final Art: Together you and Nick will compare the vision from step one and the storyboard from step two with the final art, ensuring the illustrations are successful.
Reading to begin the process?